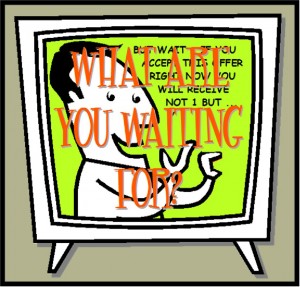 by Rev. Rick Robinson
John the Baptist preceded Christ and prepared the way for His coming, and Paul succeeded Christ proclaiming that the Christ had come, calling upon all to repent and accept Him as their Lord and Savior. You also have a call on your life to accomplish something for God. It may seem insignificant to you in comparison with these two men, but it is important to God. Maybe you don't see yourself as an important part of what God is doing in the world—you are wrong. Maybe you are afraid to ask, since He might expect you to do something you do not want to do. Maybe you have not discovered what it is God wants you to do because you are waiting on a "sign" from above. Every single believer has a place to serve, along with the grace and God given ability to achieve the task.
And there are varieties of ministries, and the same Lord. There are varieties of effects, but the same God who works all things in all persons. But to each one is given the manifestation of the Spirit for the common good. But one and the same Spirit works all these things, distributing to each one individually just as He wills.
The culture of the early church was much different than the freedom we have in the United States today. For the Romans, Greeks, and conquered nations of that time, the gods and goddesses in the great heathen temples had their rites and ceremonies. It was the policy of the state to maintain the worship of the gods and goddesses, and any attack upon them or their worship was regarded as an offense against the state. As for the Jews, to preach a crucified and risen Christ as the Messiah often put them into a rage. To speak against the religion of the state constituted an offense which was punishable by whipping and prison. This punishment was not working, so it was proposed by a Pharisee named Gamaliel, in the Jewish council to let the followers of Christ alone, arguing that then they would give up their preaching.
"So in the present case, I say to you, stay away from these men and let them alone, for if this plan or action is of men, it will be overthrown; but if it is of God, you will not be able to overthrow them; or else you may even be found fighting against God." 
After the election of Stephen as a deacon, the followers of Christ began to multiply and the let-alone policy was seen as an inadequate strategy. It was seen that Christianity would keep no truce, and proposed to keep no truce, which denied the supremacy of Christ. Saul was placed in charge as the arch persecutor for the new policy that called for the penalty of death. Here we see Saul watching the execution of Stephen in the beginning of this persecution. 
When they had driven him out of the city, they began stoning him; and the witnesses laid aside their robes at the feet of a young man named Saul. They went on stoning Stephen as he called on the Lord and said, "Lord Jesus, receive my spirit!" Then falling on his knees, he cried out with a loud voice, "Lord, do not hold this sin against them!" Having said this, he fell asleep. 
The threat of beatings, jail, and even death would not stop the early church from serving the Lord. Each one lived their normal life, but continued to proclaim the Christ. Even Paul had a somewhat normal life at times. It was a common Jewish proverb that "he who taught his son no trade taught him to be a thief." Paul was taught the trade of tent making by his father. The hair of the Cicilian goats was made into cloth used to make tents for travelers, merchants, and soldiers. 
Acts 18:1-3
After these things he left Athens and went to Corinth. And he found a Jew named Aquila, a native of Pontus, having recently come from Italy with his wife Priscilla, because Claudius had commanded all the Jews to leave Rome. He came to them, and because he was of the same trade, he stayed with them and they were working, for by trade they were tent-makers. 
You do not have to go to the mission field, or be an ordained minister to serve Christ. You do it right where you are with a willingness to let God take you to the next level in your walk with him. The early church was active sharing their faith daily but they did not all quit their jobs. 
So what are you waiting for?  Are you  going to wait for an experience like Paul, when God knocked him off his high horse? Perhaps you have been watching the TV commercial offers getting better, and you are holding out for a better deal. 
You may serve in the local church, give money every week, and be a really good person, but are you sharing your faith? You already have the greatest offer ever made. The offer is one that money cannot buy and you cannot afford, yet it is available just the same. You are the one who can "double the offer" as it were, by telling someone else about the life changing relationship with Jesus Christ.