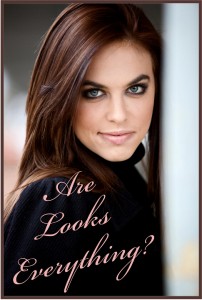 By Rev. Rick Robinson
Many people would say that looks are not important. Most people spend more time evaluating looks than they might think, but is it important? Have you ever wondered how a certain guy ended up with a certain beautiful woman? On the other hand, companies spend millions of dollars each year to research how to make packaging for their products more attractive. So are looks really important, or not? Before you judge your looks, not including grooming and hygiene, let me say God created you just as you look, unless you didn't like His taste and changed something. I want to give you three ways God says you can change the way you look.
1. Look Forward
Change the way you look forward. Are you worried about something in the future? Do you have anything to look forward to? When you have lost hope it may seem useless to look forward. God has wonderful plans for you even when you don't have them for yourself.
Jeremiah 29:11
'For I know the plans that I have for you,' declares the LORD, 'plans for welfare and not for calamity to give you a future and a hope.
NASB
Proverbs 23:18
Surely there is a future, And your hope will not be cut off.
NASB
Proverbs 23:17-18
Don't envy evil men but continue to reverence the Lord all the time, for surely you have a wonderful future ahead of you. There is hope for you yet!
TLB
When the past seems irreparable, the future does not appear irresistible. The sense of failure seems always to corrupt perception of the future. If allowed, the past will constrain your actions until failure repeats itself.
2. Look Back
For this reason it is important to change the way we look back. Some may think if only things were the way they used to be, if only I could go back. Things are not generally as great as we romanticize them. The people of Israel wanted to go back to the past, and it was foolish.
Numbers 14:1-5
Then all the people began weeping aloud, and they carried on all night. Their voices rose in a great chorus of complaint against Moses and Aaron. We wish we had died in Egypt," they wailed, "or even here in the wilderness, rather than be taken into this country ahead of us. Jehovah will kill us there, and our wives and little ones will become slaves. Let's get out of here and return to Egypt!" The idea swept the camp. "Let's elect a leader to take us back to Egypt!" they shouted.
TLB
The Bible is full of contrasting stories about how people looked at the past. There are also stories where people gained encouragement from looking to the past. Isaiah wrote that we should remember all the good things God has done in the past and not doubt Him for the future.
Isaiah 46:9-10
Remember the things I have done in the past. For I alone am God! I am God, and there is none like me. Only I can tell you the future before it even happens. Everything I plan will come to pass, for I do whatever I wish.
TLB
3. Look up
The only way we can keep the future and the past in proper perspective is to look up. Looking around at the things in this earth will never bring lasting peace. We have to keep our focus on Jesus Christ who is our fortress and our deliverer.
John 14:27
"Peace I leave with you; My peace I give to you; not as the world gives do I give to you. Do not let your heart be troubled, nor let it be fearful.
When it comes to finding peace in troubled times, looks are everything. Where are you looking for this peace?
Copyright 2011 Church Growth Associates, Inc.
http://MyChurchGrowth.com