Dec 15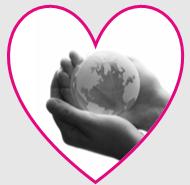 by Victoria Robinson
How can you get the upper hand in life? Quite simply, obedience to the commands of the Lord your God. God gave us this principle for success in the book of Deuteronomy. Here we read Moses charge given to the Israelites, "If you listen to these commands of the Lord your God and carefully obey them, … you will always have the upper hand."
In the book of Esther we see how the Jews got the upper hand in a dire situation. When confronted with being annihilated, they fasted and prayed. A command God had previously given in Mosaic law.
Girlfriends, getting the upper hand in life is not about power. It is instead about leading a Christ centered life that honors your heavenly Father. Henceforth, success in your life can be expected as a reward from God. We should never seek power, but always seek our Lord.
Dearest girlfriends, I pray that we would come into obedience to our Lord's commands and enjoy the rewards He will give us.
If you listen to these commands of the Lord your God and carefully obey them, the Lord will make you the head and not the tail, and you will always have the upper hand. ~ Deuteronomy 28:13 NLT
Then Esther sent this reply to Mordecai: "Go, gather together all the Jews who are in Susa, and fast for me. Do not eat or drink for three days, night or day. I and my maids will fast as you do. When this is done, I will go to the king, even though it is against the law. And if I perish, I perish. ~ Esther 4:15-16 NIV
On the thirteenth day of the twelfth month, the month of Adar, the edict commanded by the king was to be carried out. On this day the enemies of the Jews had hoped to overpower them, but now the tables were turned and the Jews got the upper hand over those who hated them. ~ Esther 9:1 NIV
Don't let evil get the upper hand, but conquer evil by doing good. ~ Romans 12:21 TLB
Tags: book of deuteronomy, book of esther, enemies, heavenly father, israelites, jews, month of adar, mosaic law, Moses, rewards, romans, susa, Victoria Robinson