Dec 24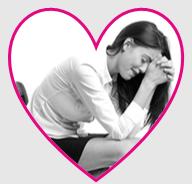 by Victoria Robinson
Girlfriends, have you ever been so distraught that you cried bitterly and could not even utter words? I know I have. There was a woman named Hannah who found herself in this situation. She was barren and sad because she wanted a son so bad that her anguish was overwhelming. She appeared so distraught that Eli, the priest at the Tabernacle, thought she was drunk and told her to pour out her wine. Instead she told him she was pouring out her heart to the Lord. This is quite simply the best medicine for a sorrowful heart.
If you are hurting today, please know you are not alone. Your heavenly Father is with you and would love to hold you as you pour out your anguish to Him.  Hannah had a glorious ending to a difficult story as the Lord heard her cries of anguish and gave her a son.
Dearest girlfriends, pour out your hearts to the Lord today and allow Him to care for your deepest needs.
Hannah was in deep anguish, crying bitterly as she prayed to the Lord. And she made this vow: "O Lord Almighty, if you will look down upon my sorrow and answer my prayer and give me a son, then I will give him back to you. … As she was praying to the Lord, Eli watched her. Seeing her lips moving but hearing no sound, he thought she had been drinking. "Must you come here drunk?" he demanded. "Throw away your wine!" "Oh no, sir!" she replied, "I'm not drunk! But I am very sad, and I was pouring out my heart to the Lord. Please don't think I am a wicked woman! For I have been praying out of great anguish and sorrow.""In that case," Eli said, "cheer up! May the God of Israel grant the request you have asked of him." "Oh, thank you, sir!" she exclaimed. Then she went back and began to eat again, and she was no longer sad. ~ 1 Samuel 1:10-18 NLT
But you, O Lord, are a shield around me, my glory, and the one who lifts my head high. I cried out to the Lord, and he answered me from his holy mountain. ~ Psalm 3:3-4 NLT
But in my distress I cried out to the Lord; yes, I prayed to my God for help. He heard me from his sanctuary; my cry reached his ears. ~ Psalm 18:6 NLT
Unless the Lord had helped me, I would soon have died. I cried out, "I'm slipping!" and your unfailing love, O Lord, supported me. When doubts filled my mind, your comfort gave me renewed hope and cheer. ~ Psalm 94:17-19 NLT
My heart is in anguish. The terror of death overpowers me. Fear and trembling overwhelm me. I can't stop shaking.  Oh, how I wish I had wings like a dove; then I would fly away and rest! I would fly far away to the quiet of the wilderness. … Give your burdens to the Lord, and he will take care of you. He will not permit the godly to slip and fall. ~ Psalm 55:4-7,22 NLT
Tags: 1 samuel, anguish, best medicine, hannah, hearts, heavenly father, holy mountain, lord today, o lord, prayer, praying to the lord, psalm, sorrow, tabernacle, utter words, Victoria Robinson, vow