Aug 18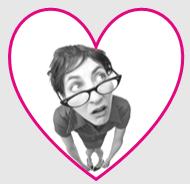 by Victoria Robinson
Maybe all I know ain't much, but is it enough? In the case of a blind man—it was enough. In the case of a woman who met Jesus at the well—it was enough. In the case of the disciples testifying—it was enough.
The blind man said, "I don't know if he is a sinner or not. All I know is that I used to be blind, but now I can see!" He did not even know who it was that healed him!

The woman who met Jesus at the well said, "Come, see a man who told me everything I ever did. Could this be the Christ?" She was not even sure what she knew!

Jesus told the disciples "… do not worry about how you will defend yourselves or what you will say, for the Holy Spirit will teach you at that time what you should say." They had to wait to receive knowledge until they needed it!
So girlfriends, what do you know?
That you are going to heaven?

That He has provided for your needs?

That prayer works?
Oftentimes we do not testify of His greatness because we think we do not know enough to explain how He has worked in our lives. Yet, as the examples found in the Word of God show us, we need not be an expert on how He works—just willing to testify that He does work. Take for example the woman who met Jesus at the well. After she simply testified about her encounter with Him, glorious results took place, "Many of the Samaritans from that town believed in him because of the woman's testimony, "He told me everything I ever did."
Girlfriends, what do you need to simply testify today that the Lord has done? Jesus told a man who he had set free to, "Go home to your family and tell them how much the Lord has done for you, and how he has had mercy on you." So the man went away and began to tell in the Decapolis how much Jesus had done for him. And all the people were amazed." As you can see, the results were amazing!
Dearest girlfriends, I pray we would use what we do know, to testify what the Lord has done in our lives, and watch how He uses our words to bring glory to Himself.
The man replied, "I don't know if he is a sinner or not. All I know is that I used to be blind, but now I can see!" ~ John 9:25 CEV
The day when Jesus made the mud and healed the man was a Sabbath. So the people took the man to the Pharisees. They asked him how he was able to see, and he answered, "Jesus made some mud and smeared it on my eyes. Then after I washed it off, I could see." … The man replied, "I don't know if he is a sinner or not. All I know is that I used to be blind, but now I can see!" "What did he do to you?" they asked. "How did he heal your eyes?" The man answered, "I have already told you once, and you refused to listen. Why do you want me to tell you again? Do you also want to become his disciples?" … When Jesus heard what had happened, he went and found the man. Then Jesus asked, "Do you have faith in the Son of Man?" He replied, "Sir, if you will tell me who he is, I will put my faith in him." "You have already seen him," Jesus answered, "and right now he is talking with you." The man said, "Lord, I put my faith in you!" Then he worshiped Jesus. ~ John 9:14-15,26-27,35-38 CEV
Then, leaving her water jar, the woman went back to the town and said to the people, "Come, see a man who told me everything I ever did. Could this be the Christ?" They came out of the town and made their way toward him. … Many of the Samaritans from that town believed in him because of the woman's testimony, "He told me everything I ever did." So when the Samaritans came to him, they urged him to stay with them, and he stayed two days. And because of his words many more became believers. They said to the woman, "We no longer believe just because of what you said; now we have heard for ourselves, and we know that this man really is the Savior of the world." ~ John 4:28-30,39-42 NIV
"When you are brought before synagogues, rulers and authorities, do not worry about how you will defend yourselves or what you will say, for the Holy Spirit will teach you at that time what you should say." ~ Luke 12:11-13 NIV 
As Jesus was getting into the boat, the man who had been demon-possessed begged to go with him. Jesus did not let him, but said, "Go home to your family and tell them how much the Lord has done for you, and how he has had mercy on you." So the man went away and began to tell in the Decapolis how much Jesus had done for him. And all the people were amazed. ~ Mark 5:18-20 NIV