Posts Tagged 'contentment'
Sep 07
by Victoria Robinson
Three things that come to mind when I think of never having enough are … chocolate, chocolate, and chocolate!!! (Which might explain my hips! LOL) Unfortunately the number one thing most of us tend to think we never have enough of is money and possessions, which really equates to not trusting in our heavenly Father's provision. King Solomon who was himself extremely rich, said, "Whoever loves money never has money enough; whoever loves wealth is never satisfied with his income. This too is meaningless."
King Solomon gave us a wonderful remedy when our hearts say, "I don't have enough!" He said, "Enjoy what you have rather than desiring what you don't have." Gratitude is so powerful in so many situations, but when it comes to dissatisfaction of our status in regards to wealth—it is a great cure. Another remedy is giving. No matter what the state of your possessions, giving even the smallest of your goods away will help set you free of being discontent. So girlfriends, look at the inventory of your possessions and start thanking and get busy giving!
Dearest girlfriends, I pray we would develop hearts of gratitude, giving, and contentement based on scriptural truths.
Whoever loves money never has money enough; whoever loves wealth is never satisfied with his income. This too is meaningless. ~ Ecclesiastes 5:10 NIV 
Yet true religion with contentment is great wealth. After all, we didn't bring anything with us when we came into the world, and we certainly cannot carry anything with us when we die. So if we have enough food and clothing, let us be content. But people who long to be rich fall into temptation and are trapped by many foolish and harmful desires that plunge them into ruin and destruction. For the love of money is at the root of all kinds of evil. And some people, craving money, have wandered from the faith and pierced themselves with many sorrows. ~ 1 Timothy 6:6-10 NLT 
I am not saying this because I am in need, for I have learned to be content whatever the circumstances. I know what it is to be in need, and I know what it is to have plenty. I have learned the secret of being content in any and every situation, whether well fed or hungry, whether living in plenty or in want. I can do everything through him who gives me strength. ~ Philippians 4:11-13 NIV
Jun 12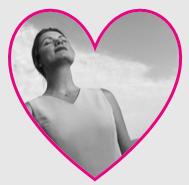 by Victoria Robinson
Oh the pain of discontentment! The "Woe is me!" heart is filled with unhappiness. Let us examine two sets of people with very different outcomes. One with a "Woe is me!" heart and one with a "Praise Him" heart. The first focuses on us and our selfish needs while the latter focuses on Him.
The discontented heart is a highly contagious disease. The Egyptians who made the trip out of Egypt with the Israelites spread their discontentment with their fellow travelers. As we know, the trip became miserable and long due to the effects of this terrible disease. The discontented heart oftentimes begins with a lie. The Egyptians were complaining about the food. Were their needs being neglected by God? By no means. Every morning food was literally falling down from heaven. Granted, it might have become difficult to come up with new recipes for this new ingredient called manna, but their needs were being met.
On the other hand, we see the apostle Paul who was by no means living a dream life say, "But godliness with contentment is great gain. For we brought nothing into the world, and we can take nothing out of it. But if we have food and clothing, we will be content with that." A contented heart will always look to Him and to the concerns of others. Paul poured out his life to his Lord and Savior and to those around him, including the very ones who imprisoned and mercilessly beat him. On one  such occasion we see Paul and his faithful friend, Silas, while chained in their prison cell, singing praises to God. The miraculous outcome was not only freedom, but more importantly salvation for the jailer and his family.
Girlfriends, if your heart is full of discontentment then start turning things around by finding something to be thankful for. Ask the Lord to open your eyes to His blessings. No matter what you are living through there is always goodness to be found. Dearest girlfriends, let us discard a "Woe is me!" heart and develop a "Praise Him!" heart.
Then the Egyptians who had come with them began to long for the good things of Egypt. This added to the discontent of the people of Israel and they wept, "Oh, for a few bites of meat! Oh, that we had some of the delicious fish we enjoyed so much in Egypt, and the wonderful cucumbers and melons, leeks, onions, and garlic! But now our strength is gone, and day after day we have to face this manna!" ~ Numbers 11:4-6
TLB
But godliness with contentment is great gain. For we brought nothing into the world, and we can take nothing out of it. But if we have food and clothing, we will be content with that. People who want to get rich fall into temptation and a trap and into many foolish and harmful desires that plunge men into ruin and destruction. ~ 1 Timothy 6:6-9 NIV
About midnight Paul and Silas were praying and singing hymns to God, and the other prisoners were listening to them. Suddenly there was such a violent earthquake that the foundations of the prison were shaken. At once all the prison doors flew open, and everybody's chains came loose. The jailer woke up, and when he saw the prison doors open, he drew his sword and was about to kill himself because he thought the prisoners had escaped. But Paul shouted, "Don't harm yourself! We are all here!" The jailer called for lights, rushed in and fell trembling before Paul and Silas. He then brought them out and asked, "Sirs, what must I do to be saved?" They replied, "Believe in the Lord Jesus, and you will be saved—you and your household." Then they spoke the word of the Lord to him and to all the others in his house. At that hour of the night the jailer took them and washed their wounds; then immediately he and all his family were baptized. The jailer brought them into his house and set a meal before them; he was filled with joy because he had come to believe in God—he and his whole family. ~ Acts 16:25-34 NIV
I am not saying this because I am in need, for I have learned to be content whatever the circumstances. I know what it is to be in need, and I know what it is to have plenty. I have learned the secret of being content in any and every situation, whether well fed or hungry, whether living in plenty or in want. I can do everything through him who gives me strength. ~ Philippians 4:11-13 NIV