Posts Tagged 'diligence'
Jul 02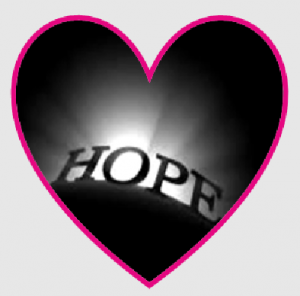 by Victoria Robinson
Girlfriends, there is nothing sadder than having a heart filled with hopelessness. In order to have hope we must, "Hold Onto Promises Eternally". This is how the patriarch Abraham had hope. In fact the book of Hebrews shows us he held onto promises he would only see in eternity, "All these people were still living by faith when they died. They did not receive the things promised; they only saw them and welcomed them from a distance."
Job, a godly man found himself in despair and said, "My days are swifter than a weaver's shuttle, and are spent without hope." As his days progress we see the hand of the Lord bringing deliverance to Job. Just as this once hopeless man does indeed live to see better days, so can you and I.
Alexander Pope, the eighteenth century poet penned these wonderful words that resonate with God's truth.
Hope springs eternal in the human breast;
Man never Is, but always To be blest:
The soul, uneasy and confin'd from home,
Rests and expatiates in a life to come.
Alexander Pope
When we find ourselves dealing with a hopeless heart the remedy is to delve deeply into the promises our heavenly Father has given us and focus on His truths. One example of hope was given to us by the apostle Paul on the darkest subject we must deal with—death. He said, "I want you to know what will happen to the Christians who have died so you will not be full of sorrow like people who have no hope. For since we believe that Jesus died and was raised to life again, we also believe that when Jesus comes, God will bring back with Jesus all the Christians who have died." This promise gives us hope to hold onto in the midst of grief. Another wonderful promise was given to us by our Lord himself when he said, "Blessed are those who mourn, for they will be comforted."
Girlfriends, is there hopelessness in your heart? If so, what is troubling you? Rest assured that whatever it is, the Word of God has promises to hold tightly onto. An excellent resource to search the Word of God is biblegateway.com. You can do a word search on any topic and find hope.
Dearest girlfriends, let us have hope as we hold onto our heavenly father's promises eternally.
And we desire that each one of you show the same diligence so as to realize the full assurance of hope until the end, so that you will not be sluggish, but imitators of those who through faith and patience inherit the promises. For when God made the promise to Abraham, since He could swear by no one greater, He swore by Himself, saying, "I will surely bless you and I will surely multiply you." And so, having patiently waited, he obtained the promise. ~ Hebrews 6:11-15 NASB 
All these people were still living by faith when they died. They did not receive the things promised; they only saw them and welcomed them from a distance. … ~ Hebrews 11:13 NIV
My days are swifter than a weaver's shuttle, And are spent without hope. ~ Job 7:6 NIV
And now, brothers and sisters, I want you to know what will happen to the Christians who have died so you will not be full of sorrow like people who have no hope. For since we believe that Jesus died and was raised to life again, we also believe that when Jesus comes, God will bring back with Jesus all the Christians who have died. ~ 1 Thessalonians 4:13-14 NLT 
For in this hope we were saved. But hope that is seen is no hope at all. Who hopes for what he already has? But if we hope for what we do not yet have, we wait for it patiently. ~ Romans 8:24-25 NIV
Let us hold unswervingly to the hope we profess, for he who promised is faithful. ~ Hebrews 10:23 NIV