Posts Tagged 'discouragement'
Jul 30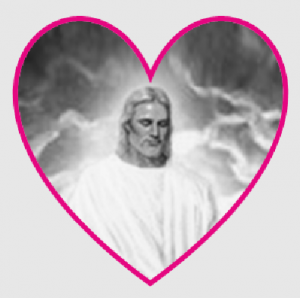 by Victoria Robinson
Discouragement inevitably will follow when we gaze upon all the ugliness of a fallen world. The cure to this is to seek beauty. The beauty found in a face—His face.  The psalmist desired to gaze upon the beauty of the LORD. He so beautifully tells us, "My heart says of you, "Seek his face!" Your face, LORD, I will seek."
Girlfriends, there is nothing about our Lord that is not beautiful. Therefor when we seek His face we will find satisfaction. The book of Psalms reminds us, "And I—in righteousness I will see your face; when I awake, I will be satisfied with seeing your likeness."
Have you taken your eyes off of the beauty of our Lord's face? If so, there is sure to be unrest in your heart. As you reflect on these scriptures turn your focus to the beauty found in His face and rejoice in His beauty and strength.
Dearest girlfriends, let us seek the beautiful face of our Lord where true satisfaction will be found. Your heart will find peace as you gaze upon Him.
One thing I ask of the LORD, this is what I seek: that I may dwell in the house of the LORD all the days of my life, to gaze upon the beauty of the LORD and to seek him in his temple. … My heart says of you, "Seek his face!" Your face, LORD, I will seek. ~ Psalm 27:4,8 NIV
Who may ascend the hill of the LORD? Who may stand in his holy place? He who has clean hands and a pure heart, who does not lift up his soul to an idol or swear by what is false. He will receive blessing from the LORD and vindication from God his Savior. Such is the generation of those who seek him, who seek your face, O God of Jacob.  Selah ~ Psalm 23:3-6 NIV
Let your face shine on your servant; save me in your unfailing love. ~ Psalm 31:16 NIV
Jun 22
by Victoria Robinson
Girlfriends, from time to time the enemy of our souls will bring accusations to us about our past indiscretions. Shame, discouragement and even depression can result which is exactly the outcome Satan is striving for. While his striving is ultimately in vain, we must not allow these accusations to overtake us. The Word of God so beautifully states wonderful truths to retort back to the enemy and bring comfort to our hearts.
The psalmist was agonizing over his past indiscretions when he said, "Overlook my youthful sins, O Lord! Look at me instead through eyes of mercy and forgiveness, through eyes of everlasting love and kindness." His request was accurately in line with the will of our Lord. The book of Isaiah makes a comforting promise in this regard. It says, "Fear not; you will no longer live in shame. The shame of your youth … will be remembered no more …" This truth directly contradicts the accusations of the enemy.
The importance of repentance is the key that will free us of our past indiscretions. The apostle Paul said, "Godly sorrow brings repentance that leads to salvation and leaves no regret, but worldly sorrow brings death." If you have not repented of your sins the pain you are experiencing is a worldly sorrow. To walk in no regrets requires forgiveness. The apostle John encourages us with these words, "If we confess our sins, he is faithful and just and will forgive us our sins and purify us from all unrighteousness."
Dearest girlfriends, let us overcome our past indiscretions with a repentant heart and the assurance of our heavenly Father's compassionate forgiveness.
Overlook my youthful sins, O Lord! Look at me instead through eyes of mercy and forgiveness, through eyes of everlasting love and kindness. ~ 
Psalm 25:6-7
TLB
The LORD is compassionate and gracious, slow to anger, abounding in love. He will not always accuse, nor will he harbor his anger forever; he does not treat us as our sins deserve or repay us according to our iniquities. For as high as the heavens are above the earth, so great is his love for those who fear him; as far as the east is from the west, so far has he removed our transgressions from us. As a father has compassion on his children, so the LORD has compassion on those who fear him; for he knows how we are formed, he remembers that we are dust. ~
Psalm 103:8-14 NIV
"Fear not; you will no longer live in shame. The shame of your youth and the sorrows of widowhood will be remembered no more, for your Creator will be your husband. The Lord Almighty is his name! He is your Redeemer, the Holy One of Israel, the God of all the earth. For the Lord has called you back from your grief—as though you were a young wife abandoned by her husband," says your God. "For a brief moment I abandoned you, but with great compassion I will take you back. In a moment of anger I turned my face away for a little while. But with everlasting love I will have compassion on you," says the Lord, your Redeemer. ~
Isaiah 54:4-8 NLT