Posts Tagged 'doubtful mind'
Jan 29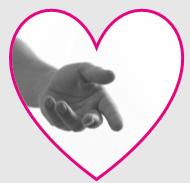 by Victoria Robinson
This is certainly a perplexing question. All of us have known someone who appears to be godly and yet have not received what they have asked for. It could even be you are the one who has not received from God. We can never presume to know the motives of other's hearts, but we should examine our own hearts. Not every request to our heavenly Father that has not been received is from an impure heart. Maybe the answer is simply no or maybe we just need to wait patiently as Abraham did.
If our request does stem from wrong motives, the apostle James tells us we will not receive. It is so easy to fall into the trap of wanting to receive just so we can use it for pleasure. Not at all meaning we cannot request of our heavenly Father some frivolous items. He does tell us He will give us the desire of our heart as long as we delight ourselves in Him. The book of Isaiah shows that as we do not focus on our own pleasure then we will, "ride on the high hills of the earth".
Girlfriends, if you have requests to your heavenly Father that have gone unanswered, then seek Him for the reason. The apostle James also told us, "If you need wisdom—if you want to know what God wants you to do—ask him, and he will gladly tell you. He will not resent your asking." He goes on to tell us we will only receive if we do not doubt, but expect an answer.
Dearest girlfriends, I pray we would examine our hearts when it comes to unanswered requests and either, wait patiently, realize He said no, or change the motives for asking.
When you ask, you do not receive, because you ask with wrong motives, that you may spend what you get on your pleasures. ~ James 4:3 NIV
If you need wisdom—if you want to know what God wants you to do—ask him, and he will gladly tell you. He will not resent your asking. But when you ask him, be sure that you really expect him to answer, for a doubtful mind is as unsettled as a wave of the sea that is driven and tossed by the wind. People like that should not expect to receive anything from the Lord. They can't make up their minds. They waver back and forth in everything they do. ~ James 1:5-8 NLT
When God made his promise to Abraham, since there was no one greater for him to swear by, he swore by himself, saying, "I will surely bless you and give you many descendants." And so after waiting patiently, Abraham received what was promised. ~ Hebrews 6:13-15 NIV
Delight yourself in the LORD and he will give you the desires of your heart. ~ Psalm 37:4 NIV
"If you turn away your foot from the Sabbath, From doing your pleasure on My holy day, And call the Sabbath a delight, The holy day of the Lord honorable, And shall honor Him, not doing your own ways, Nor finding your own pleasure, Nor speaking your own words, Then you shall delight yourself in the Lord; And I will cause you to ride on the high hills of the earth, And feed you with the heritage of Jacob your father. The mouth of the Lord has spoken." ~ Isaiah 58:13-14 NIV