Posts Tagged 'face shine'
Jul 30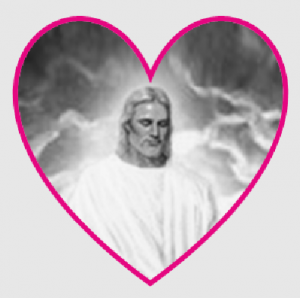 by Victoria Robinson
Discouragement inevitably will follow when we gaze upon all the ugliness of a fallen world. The cure to this is to seek beauty. The beauty found in a face—His face.  The psalmist desired to gaze upon the beauty of the LORD. He so beautifully tells us, "My heart says of you, "Seek his face!" Your face, LORD, I will seek."
Girlfriends, there is nothing about our Lord that is not beautiful. Therefor when we seek His face we will find satisfaction. The book of Psalms reminds us, "And I—in righteousness I will see your face; when I awake, I will be satisfied with seeing your likeness."
Have you taken your eyes off of the beauty of our Lord's face? If so, there is sure to be unrest in your heart. As you reflect on these scriptures turn your focus to the beauty found in His face and rejoice in His beauty and strength.
Dearest girlfriends, let us seek the beautiful face of our Lord where true satisfaction will be found. Your heart will find peace as you gaze upon Him.
One thing I ask of the LORD, this is what I seek: that I may dwell in the house of the LORD all the days of my life, to gaze upon the beauty of the LORD and to seek him in his temple. … My heart says of you, "Seek his face!" Your face, LORD, I will seek. ~ Psalm 27:4,8 NIV
Who may ascend the hill of the LORD? Who may stand in his holy place? He who has clean hands and a pure heart, who does not lift up his soul to an idol or swear by what is false. He will receive blessing from the LORD and vindication from God his Savior. Such is the generation of those who seek him, who seek your face, O God of Jacob.  Selah ~ Psalm 23:3-6 NIV
Let your face shine on your servant; save me in your unfailing love. ~ Psalm 31:16 NIV
Jul 03
by Victoria Robinson
Three times within the eightieth Psalm, the psalmist seeks restoration from God. Each time he says, "Restore us, O God; make your face shine upon us, that we may be saved." Our need for restoration comes from varied reasons. Sometimes it is due to our own sinfulness. Other times it is due to circumstances beyond our control. It can even be due to the need to intercede for someone else.
King Nebuchadnezzar found himself desolate because of pride. As soon as he repented and acknowledged that the Most High is sovereign his sanity and kingdom were restored.

Joseph needed restoration not because of sin, but because of the providence of God. Throughout his ordeal he glorified God and eventually experienced immense restoration.

A man of God interceded for King Jeroboam for his hand to be restored.
Girlfriends, do you need restoration either for yourself or a friend? The Israelites received gracious restoration of an ugly devastation they endured due to sin. The prophet Joel describes how a great army of locusts had devoured Israel and then goes on to proclaim the words of the Lord, "I will repay you for the years the locusts have eaten … You will have plenty to eat, until you are full, and you will praise the name of the LORD your God, who has worked wonders for you; never again will my people be shamed. " The psalmist gives us great hope for restoration when he says, "Who, O God, is like you? Though you have made me see troubles, many and bitter, you will restore my life again; from the depths of the earth you will again bring me up."
Dearest girlfriends, let us seek the Lord for restoration of anything we need in our lives as well as our friends. 
Restore us, O God; make your face shine upon us, that we may be saved. ~
Psalm 80:3 NIV
Your righteousness reaches to the skies, O God, you who have done great things. Who, O God, is like you? Though you have made me see troubles, many and bitter, you will restore my life again; from the depths of the earth you will again bring me up. You will increase my honor and comfort me once again. ~
Psalm 71:19-21 NIV
You have rejected us, O God, and burst forth upon us; you have been angry—now restore us! You have shaken the land and torn it open; mend its fractures, for it is quaking. You have shown your people desperate times; you have given us wine that makes us stagger. But for those who fear you, you have raised a banner to be unfurled against the bow. Selah  Save us and help us with your right hand, that those you love may be delivered. ~ 
Psalm 60:1-5 NIV
'I will repay you for the years the locusts have eaten— the great locust and the young locust, the other locusts and the locust swarm— my great army that I sent among you. You will have plenty to eat, until you are full, and you will praise the name of the LORD your God, who has worked wonders for you; never again will my people be shamed. ~ Joel  2:25-26 NIV
"This is the interpretation, O king, and this is the decree the Most High has issued against my lord the king:  You will be driven away from people and will live with the wild animals; you will eat grass like cattle and be drenched with the dew of heaven. Seven times will pass by for you until you acknowledge that the Most High is sovereign over the kingdoms of men and gives them to anyone he wishes. The command to leave the stump of the tree with its roots means that your kingdom will be restored to you when you acknowledge that Heaven rules. Therefore, O king, be pleased to accept my advice: Renounce your sins by doing what is right, and your wickedness by being kind to the oppressed. It may be that then your prosperity will continue."  All this happened to King Nebuchadnezzar. At the end of that time, I, Nebuchadnezzar, raised my eyes toward heaven, and my sanity was restored. Then I praised the Most High; I honored and glorified him who lives forever. … At the same time that my sanity was restored, my honor and splendor were returned to me for the glory of my kingdom. My advisers and nobles sought me out, and I was restored to my throne and became even greater than before. Now I, Nebuchadnezzar, praise and exalt and glorify the King of heaven, because everything he does is right and all his ways are just. And those who walk in pride he is able to humble. ~ Daniel 4:24-28,3436 NIV
… he restores my soul. He guides me in paths of righteousness for his name's sake. ~ Psalm 23:3 NIV
Restore to me the joy of your salvation and grant me a willing spirit, to sustain me. ~ Psalm 51:12 NIV
So Pharaoh said to Joseph, "I hereby put you in charge of the whole land of Egypt." Then Pharaoh took his signet ring from his finger and put it on Joseph's finger. He dressed him in robes of fine linen and put a gold chain around his neck. He had him ride in a chariot as his second-in-command, and men shouted before him, "Make way!" Thus he put him in charge of the whole land of Egypt. Then Pharaoh said to Joseph, "I am Pharaoh, but without your word no one will lift hand or foot in all Egypt." ~
Genesis 41:41-44, NIV
Then Joseph said to his brothers, "Come close to me." When they had done so, he said, "I am your brother Joseph, the one you sold into Egypt! And now, do not be distressed and do not be angry with yourselves for selling me here, because it was to save lives that God sent me ahead of you. For two years now there has been famine in the land, and for the next five years there will not be plowing and reaping. But God sent me ahead of you to preserve for you a remnant on earth and to save your lives by a great deliverance. "So then, it was not you who sent me here, but God. He made me father to Pharaoh, lord of his entire household and ruler of all Egypt. ~
Genesis 45:4-8 NIV
When King Jeroboam heard what the man of God cried out against the altar at Bethel, he stretched out his hand from the altar and said, "Seize him!" But the hand he stretched out toward the man shriveled up, so that he could not pull it back. Also, the altar was split apart and its ashes poured out according to the sign given by the man of God by the word of the LORD. Then the king said to the man of God, "Intercede with the LORD your God and pray for me that my hand may be restored." So the man of God interceded with the LORD, and the king's hand was restored and became as it was before. ~
1 Kings 13:4-6 NIV