Posts Tagged 'god of heaven'
May 14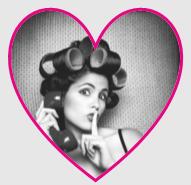 by Victoria Robinson
The strong leader and prophet Nehemiah, set a wonderful example of being slow to speak for us all to follow. After hearing the distressful news that his fellow Israelites were in trouble, he immediately prayed. Not so amazing since that is the usual action one would expect of a godly man. However, following this scenario is something quite interesting concerning prayer. When King Artaxerxes notices Nehemiah's sadness and ask him what he wanted, Nehemiah does not just blurt out the overflow of pain in his heart. Instead, he pauses to pray before answering the king. We would do well to follow his example.
These two incidents are actually separated by three months. Nehemiah was a man with a strong conviction of the power of prayer and had prayed during this three-month period. One of his request was for God to grant him favor with King Artaxerxes. After praying for three months it would be easy to think he was "prayed up" and ready to speak up. Not this man who took prayer so seriously—he thought one more prayer was important enough to keep the king waiting.
Our Lord and Savior was an expert at not hurrying to blurt out the thoughts He held so tightly inside. When Pilate questioned Jesus where He was from, He did not immediately answer. When this was taking place, can't you just imagine how uncomfortable the situation was as Jesus remained silent.
Girlfriends, we tend to look more at our horizontal relationships than our more important vertical relationship—our Lord and Savior Jesus Christ. It would seem that Nehemiah being the cupbearer to King Artaxerxes, a very intimate relationship, would have just blurted out his needs to this powerful man. Instead he trusted more in his vertical relationship with his all-powerful God. A great example to remind us of the power of prayer.
Dearest girlfriends, let us always consider the importance of prayer before we speak.
The king said to me, "What is it you want?" Then I prayed to the God of heaven, and I answered the king, "If it pleases the king and if your servant has found favor in his sight, let him send me to the city in Judah where my fathers are buried so that I can rebuild it." ~ Nehemiah 2:4-5 NIV
When Pilate heard this, he was even more afraid, and he went back inside the palace. "Where do you come from?" he asked Jesus, but Jesus gave him no answer. "Do you refuse to speak to me?" Pilate said. "Don't you realize I have power either to free you or to crucify you?" Jesus answered, "You would have no power over me if it were not given to you from above. Therefore the one who handed me over to you is guilty of a greater sin." ~ John 19:8-11 NIV
And pray in the Spirit on all occasions with all kinds of prayers and requests. With this in mind, be alert … ~ Ephesians 6:18 NIV
Dec 28
by Victoria Robinson
Girlfriends, an angelic treasure hunt sounds fun doesn't it? I am not talking about searching for angels. I am referring to a beautiful story found in the book of Genesis. Abraham was old and wanted to find a proper wife for his son. He sent his chief servant on a treasure hunt and told him, "The LORD, the God of heaven, … will send his angel before you so that you can get a wife for my son from there." Girlfriends, that is a breathtaking romantic story! We should all believe in God's divine guidance when we seek to choose a spouse. My eldest son actually fasted and prayed for the beautiful lady he believed God had chosen for him. After a persistent romantic pursuit, (He inherited his father's romantic gene!), she said yes, and  they are now blissfully married!
But this story has far more to do about a principle of our heavenly Father rather than about romance. It shows the wonderful guidance He wants to send us as we seek the treasures He wants to give us. In this story, His provision came through seeking, prayer, and angelic intervention.
Dearest girlfriends, are there treasures you are seeking from your heavenly Father today? If so, pray and believe Him to provide divine guidance.
Abraham was now old and well advanced in years, and the LORD had blessed him in every way. He said to the chief servant in his household, the one in charge of all that he had, "… I want you to swear by the LORD, the God of heaven and the God of earth, that you will … go to my country and my own relatives and get a wife for my son Isaac." The servant asked him, "What if the woman is unwilling to come back with me to this land? Shall I then take your son back to the country you came from?" "Make sure that you do not take my son back there," Abraham said. "The LORD, the God of heaven, who brought me out of my father's household and my native land and who spoke to me and promised me on oath, saying, 'To your offspring I will give this land'—he will send his angel before you so that you can get a wife for my son from there. ~ Genesis 24:1-7 NIV
Then he prayed, "O LORD, God of my master Abraham, give me success today, and show kindness to my master Abraham. See, I am standing beside this spring, and the daughters of the townspeople are coming out to draw water. May it be that when I say to a girl, 'Please let down your jar that I may have a drink,' and she says, 'Drink, and I'll water your camels too'—let her be the one you have chosen for your servant Isaac. By this I will know that you have shown kindness to my master." Before he had finished praying, Rebekah came out with her jar on her shoulder. She was the daughter of Bethuel son of Milcah, who was the wife of Abraham's brother Nahor. The girl was very beautiful, a virgin; no man had ever lain with her. She went down to the spring, filled her jar and came up again. The servant hurried to meet her and said, "Please give me a little water from your jar." "Drink, my lord," she said, and quickly lowered the jar to her hands and gave him a drink. After she had given him a drink, she said, "I'll draw water for your camels too, until they have finished drinking." So she quickly emptied her jar into the trough, ran back to the well to draw more water, and drew enough for all his camels. Without saying a word, the man watched her closely to learn whether or not the LORD had made his journey successful. ~ Genesis 24:12-21 NIV
Then the man bowed down and worshiped the LORD, saying, "Praise be to the LORD, the God of my master Abraham, who has not abandoned his kindness and faithfulness to my master. As for me, the LORD has led me on the journey to the house of my master's relatives." ~ Genesis 24:26-27 NIV