Posts Tagged 'godly woman'
Dec 18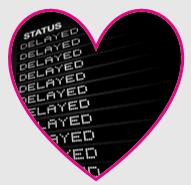 by Victoria Robinson
Once when I was intent upon reading a book on becoming a godly woman, I was interrupted by the chiming of the doorbell. Honestly, the interruption frustrated me. Why would God allow an interruption to my quest to become a godly woman? As I looked to see who was at the door, I found two men standing on my doorstep who were clearly from a cult. Unbelievably, I was still unhappy with this unplanned appointment. I am ashamed to admit it, but I hastily got to the point of salvation through Jesus Christ alone and then bid these two lost souls goodbye. As I turned to head back to my reading, there stood my son on the staircase landing. The words that proceeded from his mouth put me to shame. He said, "Mom, I was praying for an opportunity to share with someone from this cult." OUCH! Humbled, I walked away with a renewed sense of our heavenly Father's plans and not my own selfish desires.
Even our Lord and Savior did not avoid interruptions to His days. There is a story of a Greek woman who came to Him in desperation. He had arrived in Tyre and made His intentions clear that He did not want to be interrupted and wanted to keep His presence secret. His willingness to be interrupted resulted in the freedom of a tormented child.
There are so many ways our lives can be interrupted. The key is to understand which interruptions our heavenly Father has sent and which interruptions are from the enemy of our souls. Dearest girlfriends, I pray our eyes would be opened and our hearts receptive to divine interruptions in our lives.
Jesus left that place and went to the vicinity of Tyre. He entered a house and did not want anyone to know it; yet he could not keep his presence secret. In fact, as soon as she heard about him, a woman whose little daughter was possessed by an evil spirit came and fell at his feet. The woman was a Greek, born in Syrian Phoenicia. She begged Jesus to drive the demon out of her daughter. "First let the children eat all they want," he told her, "for it is not right to take the children's bread and toss it to their dogs." "Yes, Lord," she replied, "but even the dogs under the table eat the children's crumbs." Then he told her, "For such a reply, you may go; the demon has left your daughter." She went home and found her child lying on the bed, and the demon gone. ~ Mark 7:24-30 NIV
As the heavens are higher than the earth, so are my ways higher than your ways and my thoughts than your thoughts. ~ Isaiah 55:9 NIV