Posts Tagged 'gospel of christ'
Jan 21
by Victoria Robinson
Once upon a time in the land of Persia, King Xerxes banished his wife, Queen Vashti, from his presence forever. Sounds rather drastic doesn't it? What was her offense? She did not come to the King when he summoned her. He wanted to show off his trophy wife. She may have been wrong not to obey his command, but he had his own problems. He had gotten high on wine. Perhaps Queen Vashti did not want to be with her drunken husband, even if he was the king. No matter how you judge the characters in this story, one thing stands out as scriptural truth. If the other women in the land heard about the conduct of Queen Vashti, it would spread disrespect and discord. The Word of God tells us that, "… it takes only one wrong person among you to infect all the others—a little yeast spreads quickly through the whole batch of dough!"
Girlfriends, is your conduct spreading evil amongst those in your life? Reflect on how you conduct yourself and realize you have a tremendous influence on others—whether you are bringing them closer to our heavenly Father or driving them farther away.
Dearest girlfriends, let us reflect on our behavior and pray we would conduct ourselves in a manner worthy of the gospel of Christ.
On the seventh day, when King Xerxes was in high spirits from wine, he commanded the seven eunuchs who served him—Mehuman, Biztha, Harbona, Bigtha, Abagtha, Zethar and Carcas— to bring before him Queen Vashti, wearing her royal crown, in order to display her beauty to the people and nobles, for she was lovely to look at. But when the attendants delivered the king's command, Queen Vashti refused to come. Then the king became furious and burned with anger. ~ Esther 1:10-12 NIV
Then Memucan replied in the presence of the king and the nobles, "Queen Vashti has done wrong, not only against the king but also against all the nobles and the peoples of all the provinces of King Xerxes. For the queen's conduct will become known to all the women, and so they will despise their husbands and say, 'King Xerxes commanded Queen Vashti to be brought before him, but she would not come.' This very day the Persian and Median women of the nobility who have heard about the queen's conduct will respond to all the king's nobles in the same way. There will be no end of disrespect and discord. ~

 

Esther 1:16-18 NIV
But it takes only one wrong person among you to infect all the others—a little yeast spreads quickly through the whole batch of dough! ~ Galatians 5:9 NLT
There you will remember your conduct and all the actions by which you have defiled yourselves, and you will loathe yourselves for all the evil you have done. ~ Ezekiel

20:43 NIV
… when the people of Israel were living in their own land, they defiled it by their conduct and their actions. Their conduct was like a woman's monthly uncleanness in my sight. ~ Ezekiel 36:17 NIV
Dec 16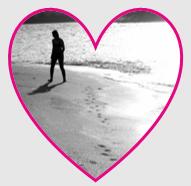 by Victoria Robinson
Another day is coming for all of us. Just what that day will bring depends a great deal upon you. While you reside here on this earth, another day will hold the consequences of your actions today. That can either be good or bad. When you have breathed your last breath on this earth there will be another day known as eternity. Again, your actions now will determine what that day will bring. The Word of God speaks about this as a day of rest for those who have a relationship with the Lord and Savior Jesus Christ. It also describes this day as a day of torment for those who have not received God's gift of eternal life.
Girlfriends, make no mistake, God never told us that if we behave correctly, then there will only be good things in store for us. What He did tell us is that we will be rewarded for our good actions. You might perform great deeds today, and yet tomorrow have a rotten day. But, we are not to lose heart, for the reward of those good deeds will eventually come. One benefit we will always have immediately is a sense of peace, knowing we have conducted ourselves in a manner worthy of the gospel of Christ.
Dearest girlfriends, I pray we would take stock of our behavior and understand the consequences. If you are wondering what your eternity holds, click on the Heaven link and find out how to have eternal life. Heaven 
Do not be deceived: God cannot be mocked. A man reaps what he sows. The one who sows to please his sinful nature, from that nature will reap destruction; the one who sows to please the Spirit, from the Spirit will reap eternal life. Let us not become weary in doing good, for at the proper time we will reap a harvest if we do not give up. Therefore, as we have opportunity, let us do good to all people, especially to those who belong to the family of believers. ~ Galatians 6:7-10 NIV
Just as man is destined to die once, and after that to face judgment, so Christ was sacrificed once to take away the sins of many people; and he will appear a second time, not to bear sin, but to bring salvation to those who are waiting for him. ~ Hebrews 9:27-28 NIV
For if Joshua had given them rest, God would not have spoken later about another day. There remains, then, a Sabbath-rest for the people of God; for anyone who enters God's rest also rests from his own work, just as God did from his. ~ Hebrews 4:8-10 NIV 
Then I saw a new heaven and a new earth, for the first heaven and the first earth had passed away, and there was no longer any sea. I saw the Holy City, the new Jerusalem, coming down out of heaven from God, prepared as a bride beautifully dressed for her husband. And I heard a loud voice from the throne saying, "Now the dwelling of God is with men, and he will live with them. They will be his people, and God himself will be with them and be their God. He will wipe every tear from their eyes. There will be no more death or mourning or crying or pain, for the old order of things has passed away. ~ Revelation 21:1-4 NIV
Then death and Hades were thrown into the lake of fire. The lake of fire is the second death. If anyone's name was not found written in the book of life, he was thrown into the lake of fire. ~ Revelation 20:14-15 NIV
And the devil, who deceived them, was thrown into the lake of burning sulfur, where the beast and the false prophet had been thrown. They will be tormented day and night for ever and ever. ~ Revelation 20:10 NIV
Whatever happens, conduct yourselves in a manner worthy of the gospel of Christ. ~ Philippians 1:27 NIV
But the day of the Lord will come like a thief. The heavens will disappear with a roar; the elements will be destroyed by fire, and the earth and everything in it will be laid bare. Since everything will be destroyed in this way, what kind of people ought you to be? You ought to live holy and godly lives as you look forward to the day of God and speed its coming. That day will bring about the destruction of the heavens by fire, and the elements will melt in the heat. But in keeping with his promise we are looking forward to a new heaven and a new earth, the home of righteousness. So then, dear friends, since you are looking forward to this, make every effort to be found spotless, blameless and at peace with him. ~ 2 Peter 3:10-14 NIV