Posts Tagged 'greek woman'
Jul 14
by Victoria Robinson
Oh my girlfriends, have you ever gotten into an argument with someone and then felt ashamed for your improper behavior? There once was a Greek woman who found out Jesus had come to town and rushed to ask Him for help. Her request was heartbreaking. She begged Jesus to drive a demon out of her daughter. Instead of our loving Lord granting her request He gave the most peculiar reply, "First let the children eat all they want, for it is not right to take the children's bread and toss it to their dogs." This woman had the nerve to argue her case with our Lord. She replied, "Yes, Lord, but even the dogs under the table eat the children's crumbs."
Now what in the world does all this mean? Jesus' reply was to test the intent of her desire and faith. His illustration of dogs is not an expression of contempt for Greeks, He is merely putting a test before her. When she argued her case her words proved her heart attitude, and her request was granted. The Lord told her, "For such a reply, you may go; the demon has left your daughter."
After being told he was going to die, a man named Hezekiah argued his case before the Lord. He said, "Remember, O LORD, how I have walked before you faithfully and with wholehearted devotion and have done what is good in your eyes." The Lord's response to his argument was wonderful. The Lord said, "This is what the LORD, the God of your father David, says: I have heard your prayer and seen your tears; I will heal you. On the third day from now you will go up to the temple of the LORD. I will add fifteen years to your life."
Jesus also encourages us that sometimes we need to argue our case repeatedly. He told a story about a widow who presented her case to a judge many times. The judge ignored her for a while, but eventually she wore him out and he said, "I fear neither God nor man,' he said to himself, 'but this woman is driving me crazy. I'm going to see that she gets justice, because she is wearing me out with her constant requests!"
Needless to say, the Lord does not always take our arguments and grant us our desires, but that should not hinder us from arguing our case with Him.
Dearest girlfriends, with a respectful and sincere heart let us argue our case with the Lord and trust Him with the outcome.
Jesus left that place and went to the vicinity of Tyre. He entered a house and did not want anyone to know it; yet he could not keep his presence secret. In fact, as soon as she heard about him, a woman whose little daughter was possessed by an evil spirit came and fell at his feet. The woman was a Greek, born in Syrian Phoenicia. She begged Jesus to drive the demon out of her daughter. "First let the children eat all they want," he told her, "for it is not right to take the children's bread and toss it to their dogs." "Yes, Lord," she replied, "but even the dogs under the table eat the children's crumbs." Then he told her, "For such a reply, you may go; the demon has left your daughter." She went home and found her child lying on the bed, and the demon gone. ~ Mark 7:24-30 NIV
In those days Hezekiah became ill and was at the point of death. The prophet Isaiah son of Amoz went to him and said, "This is what the LORD says: Put your house in order, because you are going to die; you will not recover." Hezekiah turned his face to the wall and prayed to the LORD, "Remember, O LORD, how I have walked before you faithfully and with wholehearted devotion and have done what is good in your eyes." And Hezekiah wept bitterly. Before Isaiah had left the middle court, the word of the LORD came to him: "Go back and tell Hezekiah, the leader of my people, 'This is what the LORD, the God of your father David, says: I have heard your prayer and seen your tears; I will heal you. On the third day from now you will go up to the temple of the LORD. I will add fifteen years to your life. And I will deliver you and this city from the hand of the king of Assyria. I will defend this city for my sake and for the sake of my servant David.'" ~ 2 Kings 20:1-6 NIV 
One day Jesus told his disciples a story to illustrate their need for constant prayer and to show them that they must never give up. "There was a judge in a certain city," he said, "who was a godless man with great contempt for everyone. A widow of that city came to him repeatedly, appealing for justice against someone who had harmed her. The judge ignored her for a while, but eventually she wore him out. 'I fear neither God nor man,' he said to himself, 'but this woman is driving me crazy. I'm going to see that she gets justice, because she is wearing me out with her constant requests!' " Then the Lord said, "Learn a lesson from this evil judge. Even he rendered a just decision in the end, so don't you think God will surely give justice to his chosen people who plead with him day and night? Will he keep putting them off? I tell you, he will grant justice to them quickly! But when I, the Son of Man, return, how many will I find who have faith?" ~ Luke 18:1-8 NLT
But I desire to speak to the Almighty and to argue my case with God. ~ Job 13:3 NIV
Review the past for me, let us argue the matter together; state the case for your innocence. ~ Isaiah 43:26 NIV
Dec 18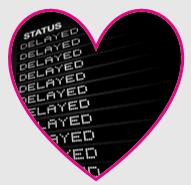 by Victoria Robinson
Once when I was intent upon reading a book on becoming a godly woman, I was interrupted by the chiming of the doorbell. Honestly, the interruption frustrated me. Why would God allow an interruption to my quest to become a godly woman? As I looked to see who was at the door, I found two men standing on my doorstep who were clearly from a cult. Unbelievably, I was still unhappy with this unplanned appointment. I am ashamed to admit it, but I hastily got to the point of salvation through Jesus Christ alone and then bid these two lost souls goodbye. As I turned to head back to my reading, there stood my son on the staircase landing. The words that proceeded from his mouth put me to shame. He said, "Mom, I was praying for an opportunity to share with someone from this cult." OUCH! Humbled, I walked away with a renewed sense of our heavenly Father's plans and not my own selfish desires.
Even our Lord and Savior did not avoid interruptions to His days. There is a story of a Greek woman who came to Him in desperation. He had arrived in Tyre and made His intentions clear that He did not want to be interrupted and wanted to keep His presence secret. His willingness to be interrupted resulted in the freedom of a tormented child.
There are so many ways our lives can be interrupted. The key is to understand which interruptions our heavenly Father has sent and which interruptions are from the enemy of our souls. Dearest girlfriends, I pray our eyes would be opened and our hearts receptive to divine interruptions in our lives.
Jesus left that place and went to the vicinity of Tyre. He entered a house and did not want anyone to know it; yet he could not keep his presence secret. In fact, as soon as she heard about him, a woman whose little daughter was possessed by an evil spirit came and fell at his feet. The woman was a Greek, born in Syrian Phoenicia. She begged Jesus to drive the demon out of her daughter. "First let the children eat all they want," he told her, "for it is not right to take the children's bread and toss it to their dogs." "Yes, Lord," she replied, "but even the dogs under the table eat the children's crumbs." Then he told her, "For such a reply, you may go; the demon has left your daughter." She went home and found her child lying on the bed, and the demon gone. ~ Mark 7:24-30 NIV
As the heavens are higher than the earth, so are my ways higher than your ways and my thoughts than your thoughts. ~ Isaiah 55:9 NIV