Posts Tagged 'livestock'
May 19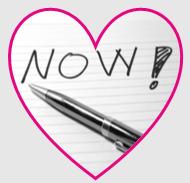 by Victoria Robinson
There was a man named Cornelius who was given specific instructions and immediately took action. This quick response ultimately led to a place in heaven for not only this faithful man, but also his relatives and close friends. This story actually encompasses two men who took quick action. The first being Cornelius and the second being the apostle Peter. Peter did not hesitate to go with the men Cornelius had sent to accompany him on this glorious journey. Oh the joys that come from immediately obeying the Lord's commands. As this story unfolds, Peter would see even more redemption in his life. You see, it was Peter who while Jesus was being brutally beaten spoke these now famous words, "Woman, I don't know him." He had so wrongfully denied Jesus three times in that same night. How glorious to go from denying his Lord and Savior to seeing all these wonderful people receive the gift of eternal life because of his bold proclamation!  Two men who did not know each other and yet both benefited from immediately obeying the Lord.
Oh girlfriends, the dangers of not immediately obeying the Word of the Lord can be so devastating. The Israelites who hardened their hearts against the voice of the Lord would never enter the promised land. In fact the book of Hebrews so graphically states, "Was it not with those who sinned, whose bodies fell in the desert?" Now contrast that disobedience with the immediate action of the Israelite's enemies in the book of Exodus. Can't you just picture Pharaoh's outrage and unbelief when some of his officials immediately brought in their livestock and servants to prevent them from being destroyed in the fierce storm the Lord promised to send, while at the same time Pharaoh's heart remained hardened?
Dearest girlfriends, I pray we would act immediately when the Lord speaks and reap the rewards He has planned for us.
Cornelius answered: "Four days ago I was in my house praying at this hour, at three in the afternoon. Suddenly a man in shining clothes stood before me and said, 'Cornelius, God has heard your prayer and remembered your gifts to the poor. Send to Joppa for Simon who is called Peter. He is a guest in the home of Simon the tanner, who lives by the sea.' So I sent for you immediately, and it was good of you to come. Now we are all here in the presence of God to listen to everything the Lord has commanded you to tell us." ~ Acts 10:30-33 NIV
Then seizing him, they led him away and took him into the house of the high priest. Peter followed at a distance. But when they had kindled a fire in the middle of the courtyard and had sat down together, Peter sat down with them. A servant girl saw him seated there in the firelight. She looked closely at him and said, "This man was with him." But he denied it. "Woman, I don't know him," he said. A little later someone else saw him and said, "You also are one of them." "Man, I am not!" Peter replied. About an hour later another asserted, "Certainly this fellow was with him, for he is a Galilean." Peter replied, "Man, I don't know what you're talking about!" Just as he was speaking, the rooster crowed. The Lord turned and looked straight at Peter. Then Peter remembered the word the Lord had spoken to him: "Before the rooster crows today, you will disown me three times." And he went outside and wept bitterly. ~ Luke 22:54-62 NIV 
As has just been said: "Today, if you hear his voice, do not harden your hearts as you did in the rebellion." Who were they who heard and rebelled? Were they not all those Moses led out of Egypt? And with whom was he angry for forty years? Was it not with those who sinned, whose bodies fell in the desert? And to whom did God swear that they would never enter his rest if not to those who disobeyed? So we see that they were not able to enter, because of their unbelief. ~ Hebrews 3:15-19 NIV
Some of Pharaoh's officials believed what the Lord said. They immediately brought their livestock and servants in from the fields. But those who had no respect for the word of the Lord left them out in the open. Then the Lord said to Moses, "Lift your hand toward the sky, and cause the hail to fall throughout Egypt, on the people, the animals, and the crops." So Moses lifted his staff toward the sky, and the Lord sent thunder and hail, and lightning struck the earth. The Lord sent a tremendous hailstorm against all the land of Egypt. Never in all the history of Egypt had there been a storm like that, with such severe hail and continuous lightning. It left all of Egypt in ruins. Everything left in the fields was destroyed—people, animals, and crops alike. Even all the trees were destroyed. ~ Exodus 9:20-25 NLT