Posts Tagged 'mischief'
Nov 21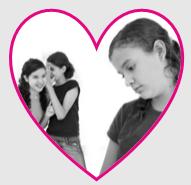 by Victoria Robinson
Do you have a reputation for obedience to your heavenly Father? Your obedience or lack thereof affects all those around you. This can be seen clearly when you observe the shenanigans of a gathering of small children. Chaos can erupt quickly if one gets into mischief. It's like a row of dominoes falling.  Are you the child of God who is starting chaos amongst your peers through disobedience or are you promoting righteousness through obedience to your heavenly Father?
Standing firm in obedience is a testimony of what our heavenly Father desires in all our lives. Crumbling to disobedience promotes a lack of reverence for our heavenly Father. Our sin will no doubt be the downfall in other's lives while our obedience will lift others up to our heavenly Father.
Dearest girlfriends, let us be a beacon of the light of our heavenly Father through living in obedience.
Everyone has heard about your obedience, so I am full of joy over you; but I want you to be wise about what is good, and innocent about what is evil. ~ Romans 16:19 NIV
You are to live clean, innocent lives as children of God in a dark world full of people who are crooked and stubborn. Shine out among them like beacon lights, holding out to them the Word of Life. ~ Philippians 2:1516 TLB
And this is love: that we walk in obedience to his commands. As you have heard from the beginning, his command is that you walk in love. ~ 2 John 4:6 NIV