Posts Tagged 'no doubt'
May 21
by Victoria Robinson
The lyrics to the original 1929 recording of "Ain't Misbehavin'", sung by the great jazz musician, Fats Waller, might be good to ponder in light of our relationship with our heavenly Father.
I know for certain,
The one I love,
I through with flirtin',
It's just you I'm thinkin' of.
Ain't misbehavin',
I'm savin' my love for you.
Girlfriends, how about you, do you love God with all your heart or are you flirtin' with other "gods"? In the book of Exodus the Israelites were warned against flirting with other gods because the one true God is jealous. Other gods can be anything that we devote our love to more than the one true God. Inanimate objects, friends, lovers, or even spiritual leaders are just some of the "gods" we can find ourselves idolizing.
One of my best girlfriends and I attended a conference where a well-known Bible teacher was speaking. I have to tell you, we were both taken aback at the behavior of some of the ladies attending. It truly was bordering on idol worship. Ladies were jockeying for position even to the point of moving other people's belongings from the seats. We both looked at each other in disbelief. While the speaker was incredible and there is no doubt she does not encourage worship of herself, we were just a little frightened when the doors opened and the "ladies" stampeded in! My friend and I were there to hear the Word of God as spoken through a gifted lady of God—not a "god".
Dearest girlfriends, let us examine our hearts and make certain there is only room for one true God so that we can honestly say, "Ain't misbehavin'!"
Love the LORD your God with all your heart and with all your soul and with all your strength. ~ Deuteronomy 6:5 NIV
Do not worship any other god, for the LORD, whose name is Jealous, is a jealous God. ~ Exodus 34:14 NIV
Do not turn away after useless idols. They can do you no good, nor can they rescue you, because they are useless. ~ 1 Samuel 12:21 NIV
Nov 21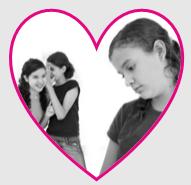 by Victoria Robinson
Do you have a reputation for obedience to your heavenly Father? Your obedience or lack thereof affects all those around you. This can be seen clearly when you observe the shenanigans of a gathering of small children. Chaos can erupt quickly if one gets into mischief. It's like a row of dominoes falling.  Are you the child of God who is starting chaos amongst your peers through disobedience or are you promoting righteousness through obedience to your heavenly Father?
Standing firm in obedience is a testimony of what our heavenly Father desires in all our lives. Crumbling to disobedience promotes a lack of reverence for our heavenly Father. Our sin will no doubt be the downfall in other's lives while our obedience will lift others up to our heavenly Father.
Dearest girlfriends, let us be a beacon of the light of our heavenly Father through living in obedience.
Everyone has heard about your obedience, so I am full of joy over you; but I want you to be wise about what is good, and innocent about what is evil. ~ Romans 16:19 NIV
You are to live clean, innocent lives as children of God in a dark world full of people who are crooked and stubborn. Shine out among them like beacon lights, holding out to them the Word of Life. ~ Philippians 2:1516 TLB
And this is love: that we walk in obedience to his commands. As you have heard from the beginning, his command is that you walk in love. ~ 2 John 4:6 NIV