Posts Tagged 'paralytic man'
Dec 22
by Victoria Robinson
There once was a man named Zacchaeus who benefited greatly for not waiting, but obeying the command of Jesus immediately. Jesus asked him to come down out of a tree immediately so that He could stay at his house. Because of his obedience, salvation came upon Zacchaeus. What a wonderful story to remind us to not wait, but obey our heavenly Father at once.
When sharing his story of redemption, the apostle Paul tells of being told four times to go somewhere or do something. He quickly obeyed and what we see is a story of salvation, baptism and deliverance from danger. If you have a relationship with Jesus Christ, you can be thankful for Paul's actions as this brought salvation to the Gentiles.
In the book of Luke is a story of a paralytic man who Jesus told, "I say to you, arise, take up your bed, and go to your house." Because of his obedience we see God was glorified.
Girlfriends, has your heavenly Father asked you to do something and you have waited? If so, there is no better time than right now to take action and come into obedience. The results will be fabulous because your heavenly Father's plans are always wonderful. Dearest girlfriends, I pray we would not linger over what God has told us, but move quickly in order to bring glory to Him.
A man was there by the name of Zacchaeus; he was a chief tax collector and was wealthy. He wanted to see who Jesus was, but being a short man he could not, because of the crowd. So he ran ahead and climbed a sycamore-fig tree to see him, since Jesus was coming that way. When Jesus reached the spot, he looked up and said to him, "Zacchaeus, come down immediately. I must stay at your house today." So he came down at once and welcomed him gladly. … Jesus said to him, "Today salvation has come to this house, because this man, too, is a son of Abraham. For the Son of Man came to seek and to save what was lost." ~ Luke 19:2-6,9-10 NIV
"So I said, 'What shall I do, Lord?' And the Lord said to me, 'Arise and go into Damascus, and there you will be told all things which are appointed for you to do.' … 'For you will be His witness to all men of what you have seen and heard. 'And now why are you waiting? Arise and be baptized, and wash away your sins, calling on the name of the Lord.' "Now it happened, when I returned to Jerusalem and was praying in the temple, that I was in a trance "and saw Him saying to me, 'Make haste and get out of Jerusalem quickly, for they will not receive your testimony concerning Me.' … "Then He said to me, 'Depart, for I will send you far from here to the Gentiles.' " ~ Acts 22:10,15-19,21 NKJV
… He said to the man who was paralyzed, "I say to you, arise, take up your bed, and go to your house." Immediately he rose up before them, took up what he had been lying on, and departed to his own house, glorifying God. And they were all amazed, and they glorified God and were filled with fear, saying, "We have seen strange things today!" ~ Luke 5:24-26 NKJV
Nov 20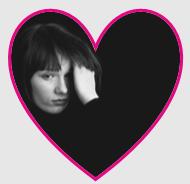 by Victoria Robinson
When life presses in on you, do you give up? Are you sitting here reading this and groaning at the prospect of pushing on in some area of your life? It is so easy to throw your hands in the air and call it a day. However, that would be defeat and while our heavenly Father never said life would be easy, He did tell us to never give up.
The apostle Paul felt hard pressed many times and yet never gave up. He chose instead to believe what his heavenly Father instructed him to do, knowing he was never really alone in the task.
A paralytic man had faithful friends who refused to give up. When they could not get him to Jesus, they pushed through and found a way to get him the healing he so desperately needed. They accomplished this through an ""Extreme Home Makeover". Healing was the reward of their faithful efforts.
Dearest girlfriends, I pray we would keep pushing through when we feel like giving up.
We are pressed on every side by troubles, but we are not crushed and broken. We are perplexed, but we don't give up and quit.We are hunted down, but God never abandons us. We get knocked down, but we get up again and keep going. ~ 2 Corinthians 4:8-9 NLT
One night the Lord spoke to Paul in a vision and told him, "Don't be afraid! Speak out! Don't quit! For I am with you and no one can harm you. Many people here in this city belong to me." So Paul stayed there the next year and a half, teaching the truths of God. ~ Acts 18:9-11 TLB
Some men came carrying a paralyzed man on a sleeping mat. They tried to push through the crowd to Jesus, but they couldn't reach him. So they went up to the roof, took off some tiles, and lowered the sick man down into the crowd, still on his mat, right in front of Jesus. Seeing their faith, Jesus said to the man, "Son, your sins are forgiven." ~ Luke 5:18-20 NLT
This is what the Lord Almighty says: Take heart and finish the task! … ~ Zechariah 8:9 NLT
We are praying, too, that you will be filled with his mighty, glorious strength so that you can keep going no matter what happens—always full of the joy of the Lord, ~ Colossians 1:11 TLB
God has been kind enough to trust us with this work. That's why we never give up. ~ 2 Corinthians 4:1 CEV