Posts Tagged 'sad story'
May 03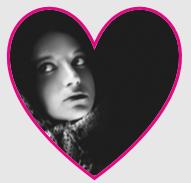 by Victoria Robinson
Desperation can drive us either toward good or evil. Sadly, it can cause one to resort to evil in order to get what they want. Such is the case of a depraved man named Shechem who was so desperate to marry Jacob's daughter, Dinah. First, his desperation led him to defile her. He then agreed to have him and his men become circumcised in hopes of marrying the object of his lust. Finally his evil ways cost him his life. A very sad story of a desperate man.
However, the power of desperation can also lead us to victory as we draw near to our heavenly Father for help. Such is the story of a man named Jairus whose daughter was seriously ill and before Jesus could even get to her, she died. Yet due to the love and graciousness of our Lord, this is not the final outcome. This precious little girl is revived by our Lord. But wait, there is so much more to this story. Right smack in the middle of all this another desperate person is seeking help from the Lord. Right after Jairus pleads for the Lord to heal his daughter, a desperate woman who had been hemorrhaging for twelve years and had endured painful treatments by many physicians and spent all her money only to continue in misery touched Jesus' garment. This poor woman's years of suffering and worry ended in a single act of desperation. Without even being able to communicate her needs to Jesus, she was instantly healed!
Dearest girlfriends, allow your desperation to draw you near to your heavenly Father and receive the great help only He can give!
Then Shechem addressed Dinah's father and brothers. "Please be kind to me, and let me have her as my wife," he begged. "I will give whatever you require. No matter what dowry or gift you demand, I will pay it—only give me the girl as my wife." But Dinah's brothers deceived Shechem and Hamor because of what Shechem had done to their sister. They said to them, "We couldn't possibly allow this, because you aren't circumcised. It would be a disgrace for her to marry a man like you! But here is a solution. If every man among you will be circumcised like we are, we will intermarry with you and live here and unite with you to become one people. Otherwise we will take her and be on our way." Hamor and Shechem gladly agreed, and Shechem lost no time in acting on this request, for he wanted Dinah desperately. Shechem was a highly respected member of his family, and he appeared with his father before the town leaders to present this proposal. "Those men are our friends," they said. "Let's invite them to live here among us and ply their trade. For the land is large enough to hold them, and we can intermarry with them. But they will consider staying here only on one condition. Every one of us men must be circumcised, just as they are. But if we do this, all their flocks and possessions will become ours. Come, let's agree to this so they will settle here among us." So all the men agreed and were circumcised. But three days later, when their wounds were still sore, two of Dinah's brothers, Simeon and Levi, took their swords, entered the town without opposition, and slaughtered every man there, including Hamor and Shechem. They rescued Dinah from Shechem's house and returned to their camp. Then all of Jacob's sons plundered the town because their sister had been defiled there. ~ Genesis 34:11-27 NLT
When Jesus went back across to the other side of the lake, a large crowd gathered around him on the shore. A leader of the local synagogue, whose name was Jairus, came and fell down before him, pleading with him to heal his little daughter. "She is about to die," he said in desperation. "Please come and place your hands on her; heal her so she can live." Jesus went with him, and the crowd thronged behind. And there was a woman in the crowd who had had a hemorrhage for twelve years. She had suffered a great deal from many doctors through the years and had spent everything she had to pay them, but she had gotten no better. In fact, she was worse. She had heard about Jesus, so she came up behind him through the crowd and touched the fringe of his robe. For she thought to herself, "If I can just touch his clothing, I will be healed." Immediately the bleeding stopped, and she could feel that she had been healed! Jesus realized at once that healing power had gone out from him, so he turned around in the crowd and asked, "Who touched my clothes?" His disciples said to him, "All this crowd is pressing around you. How can you ask, 'Who touched me?' " But he kept on looking around to see who had done it. Then the frightened woman, trembling at the realization of what had happened to her, came and fell at his feet and told him what she had done. And he said to her, "Daughter, your faith has made you well. Go in peace. You have been healed." While he was still speaking to her, messengers arrived from Jairus's home with the message, "Your daughter is dead. There's no use troubling the Teacher now." But Jesus ignored their comments and said to Jairus, "Don't be afraid. Just trust me." Then Jesus stopped the crowd and wouldn't let anyone go with him except Peter and James and John. When they came to the home of the synagogue leader, Jesus saw the commotion and the weeping and wailing. He went inside and spoke to the people. "Why all this weeping and commotion?" he asked. "The child isn't dead; she is only asleep." The crowd laughed at him, but he told them all to go outside. Then he took the girl's father and mother and his three disciples into the room where the girl was lying. Holding her hand, he said to her, "Get up, little girl!" And the girl, who was twelve years old, immediately stood up and walked around! Her parents were absolutely overwhelmed. ~ Mark 5:21-42 NLT
Jan 26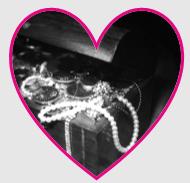 by Victoria Robinson
Are your possessions possessing you? It is so easy to set our hearts on earthly goods instead of focusing on the things of God. There is nothing wrong with having wealth, but it is important to examine our hearts to see if our possessions have gotten us in bondage. We can put all our hope in wealth which is a huge mistake as our heavenly Father has told us, "Cast but a glance at riches, and they are gone …"
You do not have to have great riches to be in bondage. Any possession that becomes your security and hope outside of your heavenly Father will keep you in bondage. But one cure for being possessed by your possessions is to imitate the behavior of the early church found in the book of Acts. Their reliance was not on their possessions to the point of sharing what they had so none amongst them would be in need. Instead of their possessions possessing them, they possessed beautiful hearts and their story is a great inspiration for us today!
A sad story of someone who was more interested in material possessions than in spiritual truths is Lot's wife. She who was so attached to material things that she could not resist turning around to see what was happening to her home, and as a consequence lost everything, even her own life!
Dearest girlfriends, I pray we would let go of anything that is possessing us other than our glorious heavenly Father.
Then he said to them, "Watch out! Be on your guard against all kinds of greed; a man's life does not consist in the abundance of his possessions." ~ Luke 12:15 NIV
All the believers were one in heart and mind. No one claimed that any of his possessions was his own, but they shared everything they had. ~ Acts 4:32 NIV
Sell your possessions and give to the poor. Provide purses for yourselves that will not wear out, a treasure in heaven that will not be exhausted, where no thief comes near and no moth destroys. ~ Luke 12:33 NIV
Since, then, you have been raised with Christ, set your hearts on things above, where Christ is seated at the right hand of God. Set your minds on things above, not on earthly things. ~ Colossians 3:1-2 NIV
As soon as they had brought them out, one of them said, "Flee for your lives! Don't look back, and don't stop anywhere in the plain! Flee to the mountains or you will be swept away!" … But Lot's wife looked back, and she became a pillar of salt. ~ Genesis 19:17,26 NIV