Posts Tagged 'summer vacation'
Jun 29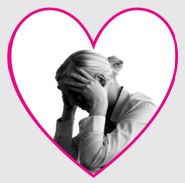 by Victoria Robinson
Some words just naturally go together. Like …
peaches & cream
dates & romance
ice cream & summer
vacation & fun
chocolate & strawberries
But some word combinations bring to mind the term oxymoron. There are just some word combinations that seem contradictory. Like the words goodness and suffering. Yet without tremendous suffering you and I could never experience the goodness of God. The sufferings of Christ are so descriptively written in the Word of God that I do not personally enjoy reading those verses the way I do the scriptures that paint a beautiful picture in my mind. For instance the words of the prophet Jeremiah when he said, "I have loved you with an everlasting love; I have drawn you with loving-kindness. … Again you will take up your tambourines and go out to dance with the joyful." Now that sounds like fun! 
Yet as a child of God we must come to understand the goodness of suffering. The apostle Peter tells us we should not be surprised by painful trials we suffer. He also tells us we should rejoice that we participate in the sufferings of Christ, so that we may be overjoyed when his glory is revealed. This is really the key to understanding suffering. The fact that everything in our lives is designed to bring glory to God. Again Peter speaks of suffering when he tells us that Christ suffered thereby leaving us an example. 
One of my dearest friends and I, always jest that when suffering comes our way, both of us are quick to look for the exit door. We just want the pain to stop and stop right now. The apostle James said, "As you know, we consider blessed those who have persevered." When the apostle James spoke about the sufferings of Job he said, "You have heard of Job's perseverance and have seen what the Lord finally brought about. The Lord is full of compassion and mercy." So once again we find a great contradiction in our human thinking. Jobs tremendous sufferings and God's compassion and mercy. 
The apostle Paul left a legacy of Godly suffering. His life as a Christian began with God saying, "I will show him how much he must suffer for my name." Paul was quick to embrace suffering. He said, "Therefore I endure everything for the sake of the elect, that they too may obtain the salvation that is in Christ Jesus, with eternal glory." His focus in life was to share the eternal salvation he had found when he embraced Jesus as Lord and Savior and to help people grow in the grace and knowledge of their Savior. When the Holy Spirit warned him that prison and hardships were facing him in Jerusalem he said, "I consider my life worth nothing to me, if only I may finish the race and complete the task the Lord Jesus has given me—the task of testifying to the gospel of God's grace." 
Dearest girlfriends, let us embrace the goodness of God when sufferings come our way and seek to glorify Him. 
In bringing many sons to glory, it was fitting that God, for whom and through whom everything exists, should make the author of their salvation perfect through suffering. ~ Hebrews 2:10 NIV 
The LORD appeared to us in the past, saying: "I have loved you with an everlasting love; I have drawn you with loving-kindness. I will build you up again and you will be rebuilt, O Virgin Israel. Again you will take up your tambourines and go out to dance with the joyful. ~ Jeremiah 31:3-4 NIV 
Dear friends, do not be surprised at the painful trial you are suffering, as though something strange were happening to you. But rejoice that you participate in the sufferings of Christ, so that you may be overjoyed when his glory is revealed. ~ 1 Peter 4:12-13 NIV 
For it is commendable if a man bears up under the pain of unjust suffering because he is conscious of God. But how is it to your credit if you receive a beating for doing wrong and endure it? But if you suffer for doing good and you endure it, this is commendable before God. To this you were called, because Christ suffered for you, leaving you an example, that you should follow in his steps. "He committed no sin, and no deceit was found in his mouth." ~ 1 Peter 2:19-22 NIV 
Brothers, as an example of patience in the face of suffering, take the prophets who spoke in the name of the Lord. As you know, we consider blessed those who have persevered. You have heard of Job's perseverance and have seen what the Lord finally brought about. The Lord is full of compassion and mercy. ~ James 5:10-11 NIV 
But the Lord said to Ananias, "Go! This man is my chosen instrument to carry my name before the Gentiles and their kings and before the people of Israel. I will show him how much he must suffer for my name." ~ Acts 9:15-16 NIV 
"And now, compelled by the Spirit, I am going to Jerusalem, not knowing what will happen to me there. I only know that in every city the Holy Spirit warns me that prison and hardships are facing me. However, I consider my life worth nothing to me, if only I may finish the race and complete the task the Lord Jesus has given me—the task of testifying to the gospel of God's grace. ~ Acts 20:22-24 NIV 
Remember those earlier days after you had received the light, when you stood your ground in a great contest in the face of suffering. Sometimes you were publicly exposed to insult and persecution; at other times you stood side by side with those who were so treated. You sympathized with those in prison and joyfully accepted the confiscation of your property, because you knew that you yourselves had better and lasting possessions. So do not throw away your confidence; it will be richly rewarded. You need to persevere so that when you have done the will of God, you will receive what he has promised. ~ Hebrews 10:32-36 NIV 
Remember Jesus Christ, raised from the dead, descended from David. This is my gospel, for which I am suffering even to the point of being chained like a criminal. But God's word is not chained. Therefore I endure everything for the sake of the elect, that they too may obtain the salvation that is in Christ Jesus, with eternal glory. ~ 2 Timothy 2:8-10 NIV 
So do not be ashamed to testify about our Lord, or ashamed of me his prisoner. But join with me in suffering for the gospel, by the power of God, who has saved us and called us to a holy life—not because of anything we have done but because of his own purpose and grace. This grace was given us in Christ Jesus before the beginning of time, but it has now been revealed through the appearing of our Savior, Christ Jesus, who has destroyed death and has brought life and immortality to light through the gospel. And of this gospel I was appointed a herald and an apostle and a teacher. That is why I am suffering as I am. Yet I am not ashamed, because I know whom I have believed, and am convinced that he is able to guard what I have entrusted to him for that day. ~ 2 Timothy 1:8-12 NIV