Posts Tagged 'susa'
Jun 18
by Victoria Robinson
The queen and all her people were faced with imminent death. Would three days be the key to victory? Could three days bring you victory? In the third chapter of the suspenseful cliffhanger book of Esther, death was looming in the air. The evil villain Haman was preparing to kill all the Jews. When this heinous plan comes to light, our hero Mordecai turns to his cousin for help. His cousin just happened to be royalty. The heroine Queen Esther devises her own three-day plan that will bring victory. She along with her maids and all the Jews fasted and prayed. After these three days the Lord intervenes in some wonderful ways. By the end of this story victory came for all the Jews and Haman is hanged on a gallows.
Further truth of the victories fasting will bring are found in the words of our Lord and Savior. The disciples asked Him why a demon would not come out of a boy and his response was, "… this kind does not go out except by prayer and fasting." Girlfriends, do you need victory in some area that only fasting can change? Is there a need you have brought before the Lord and have not gotten victory? Make no mistake about fasting. This act of self-sacrifice does not guarantee your desires will be given to you. Hence more of the self-sacrifice when we give over our desires to Him. Yet, fasting is an element of God's arsenal in prayer that we all should be utilizing on a regular basis. The changes the Lord brings about through self-denial are heavenly.
Dearest girlfriends, lets us turn to fasting and prayer when we are in dire need and trust the Lord for His victories in our lives.
Then Esther sent this reply to Mordecai: "Go, gather together all the Jews who are in Susa, and fast for me. Do not eat or drink for three days, night or day. I and my maids will fast as you do. When this is done, I will go to the king, even though it is against the law. And if I perish, I perish." ~ Esther 4:15-16 NIV
King Xerxes replied to Queen Esther and to Mordecai the Jew, "Because Haman attacked the Jews, I have given his estate to Esther, and they have hanged him on the gallows. Now write another decree in the king's name in behalf of the Jews as seems best to you, and seal it with the king's signet ring—for no document written in the king's name and sealed with his ring can be revoked." At once the royal secretaries were summoned—on the twenty-third day of the third month, the month of Sivan. They wrote out all Mordecai's orders to the Jews, and to the satraps, governors and nobles of the 127 provinces stretching from India to Cush. These orders were written in the script of each province and the language of each people and also to the Jews in their own script and language. Mordecai wrote in the name of King Xerxes, sealed the dispatches with the king's signet ring, and sent them by mounted couriers, who rode fast horses especially bred for the king. … Mordecai left the king's presence wearing royal garments of blue and white, a large crown of gold and a purple robe of fine linen. And the city of Susa held a joyous celebration. For the Jews it was a time of happiness and joy, gladness and honor. In every province and in every city, wherever the edict of the king went, there was joy and gladness among the Jews, with feasting and celebrating. And many people of other nationalities became Jews because fear of the Jews had seized them. ~ Esther 8:7-10,15-17 NIV
"Lord, have mercy on my son, for he is an epileptic and suffers severely; for he often falls into the fire and often into the water. "So I brought him to Your disciples, but they could not cure him." Then Jesus answered and said, "O faithless and perverse generation, how long shall I be with you? How long shall I bear with you? Bring him here to Me." And Jesus rebuked the demon, and it came out of him; and the child was cured from that very hour. Then the disciples came to Jesus privately and said, "Why could we not cast it out?" So Jesus said to them, "Because of your unbelief; for assuredly, I say to you, if you have faith as a mustard seed, you will say to this mountain, 'Move from here to there,' and it will move; and nothing will be impossible for you. "However, this kind does not go out except by prayer and fasting." ~ Matthew 17:15-21 NKJV
Dec 15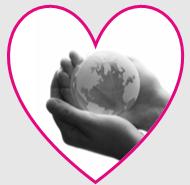 by Victoria Robinson
How can you get the upper hand in life? Quite simply, obedience to the commands of the Lord your God. God gave us this principle for success in the book of Deuteronomy. Here we read Moses charge given to the Israelites, "If you listen to these commands of the Lord your God and carefully obey them, … you will always have the upper hand."
In the book of Esther we see how the Jews got the upper hand in a dire situation. When confronted with being annihilated, they fasted and prayed. A command God had previously given in Mosaic law.
Girlfriends, getting the upper hand in life is not about power. It is instead about leading a Christ centered life that honors your heavenly Father. Henceforth, success in your life can be expected as a reward from God. We should never seek power, but always seek our Lord.
Dearest girlfriends, I pray that we would come into obedience to our Lord's commands and enjoy the rewards He will give us.
If you listen to these commands of the Lord your God and carefully obey them, the Lord will make you the head and not the tail, and you will always have the upper hand. ~ Deuteronomy 28:13 NLT
Then Esther sent this reply to Mordecai: "Go, gather together all the Jews who are in Susa, and fast for me. Do not eat or drink for three days, night or day. I and my maids will fast as you do. When this is done, I will go to the king, even though it is against the law. And if I perish, I perish. ~ Esther 4:15-16 NIV
On the thirteenth day of the twelfth month, the month of Adar, the edict commanded by the king was to be carried out. On this day the enemies of the Jews had hoped to overpower them, but now the tables were turned and the Jews got the upper hand over those who hated them. ~ Esther 9:1 NIV
Don't let evil get the upper hand, but conquer evil by doing good. ~ Romans 12:21 TLB