Posts Tagged 'thanksgiving'
Feb 13
by Victoria Robinson
Ever feel like giving thanks is next to impossible? Maybe so many things are going haywire in your life at one time that it takes no time to rattle off your requests to God, but finding something to be thankful for is a real chore. I believe that can happen to all of us at some point in our life. In His great wisdom God has placed two precious children in my life to constantly remind me of the scriptural truth of giving thanks. I never hear them pray without giving thanks for a whole list of things in their life. It is a sweet reminder of how we should all pray.
The psalmist tells us to enter His gates with thanksgiving. This should be an integral part of all our prayers to our wonderful heavenly Father. The book of Philippians tells us we should pray and petition with thanksgiving as we present our requests to God.
Dearest girlfriends, let us always approach our heavenly Father with a heart of thanks when presenting our requests.
Enter his gates with thanksgiving and his courts with praise; give thanks to him and praise his name. ~ Psalm 100:4 NIV
Do not be anxious about anything, but in everything, by prayer and petition, with thanksgiving, present your requests to God. ~
Philippians 4:6 NIV
Dec 20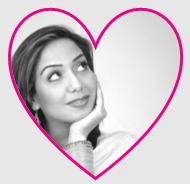 by Victoria Robinson
When your back is against the wall and you just do not know what to do, a story in the book of Second Chronicles gives the answer. When under attack, Jehoshaphat, the king of Judah, said, "We do not know what to do, but our eyes are upon you." Girlfriends, when you just do not now what to do, set your eyes on your heavenly Father and believe He holds the answer to your quandary.
Sometimes the thought of what to do does not come prior to facing the situation. Such is the case when Jesus told us in the book of Luke not to be concerned about what to say when we are brought before rulers and authorities. The Holy Spirit will teach us what to say when we need it.
It is easy for panic to set in when one is unsure of what to do. The peace of God can calm you at times like these. Simply present your petition for help to God with thanksgiving, knowing He will direct you and the peace of God bring comfort for your troubled soul.
Dearest girlfriends, let us set our eyes upon our heavenly Father when we do not know what to do and trust in His direction.
O our God, will you not judge them? For we have no power to face this vast army that is attacking us. We do not know what to do, but our eyes are upon you." ~ 2 Chronicles 20:12 NIV
Do not be anxious about anything, but in everything, by prayer and petition, with thanksgiving, present your requests to God.  And the peace of God, which transcends all understanding, will guard your hearts and your minds in Christ Jesus. ~ Philippians 4:6-7 NIV
"When you are brought before synagogues, rulers and authorities, do not worry about how you will defend yourselves or what you will say, for the Holy Spirit will teach you at that time what you should say." ~ Luke 12:11-12 NIV