Posts Tagged 'true freedom'
Jul 04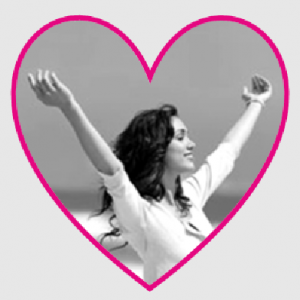 by Victoria Robinson
Oh girlfriends, the irony just cannot go unnoticed when the apostle Paul tells us, "It is for freedom that Christ has set us free." Is not this the same man who spent so much of his ministry in prison? Yet here we have a man celebrating freedom—freedom from the sinful life he had previously known before his encounter with the Savior.
Paul then goes on to tell us, "For you have been called to live in freedom—not freedom to satisfy your sinful nature …" The apostle James admonishes us that freedom comes from obedience  when he says, "But the man who looks intently into the perfect law that gives freedom, and continues to do this, not forgetting what he has heard, but doing it—he will be blessed in what he does." The psalmist also tells us freedom requires obedience when he writes these wonderful words, "I will walk about in freedom, for I have sought out your precepts."
All of these truths encourage us that regardless of our circumstances true freedom comes about through personal proper behavior. The responsibility to be free lies within each of us. Sin is a choice that will imprison our souls—obedience will set us free.
Dearest girlfriends, let us celebrate the freedom from sin that we have through our relationship with our Lord and Savior Jesus Christ.
But the man who looks intently into the perfect law that gives freedom, and continues to do this, not forgetting what he has heard, but doing it—he will be blessed in what he does. ~ James 1:25 NIV
What then? Shall we sin because we are not under law but under grace? By no means! Don't you know that when you offer yourselves to someone to obey him as slaves, you are slaves to the one whom you obey—whether you are slaves to sin, which leads to death, or to obedience, which leads to righteousness? But thanks be to God that, though you used to be slaves to sin, you wholeheartedly obeyed the form of teaching to which you were entrusted. You have been set free from sin and have become slaves to righteousness. I put this in human terms because you are weak in your natural selves. Just as you used to offer the parts of your body in slavery to impurity and to ever-increasing wickedness, so now offer them in slavery to righteousness leading to holiness. When you were slaves to sin, you were free from the control of righteousness. What benefit did you reap at that time from the things you are now ashamed of? Those things result in death! But now that you have been set free from sin and have become slaves to God, the benefit you reap leads to holiness, and the result is eternal life. For the wages of sin is death, but the gift of God is eternal life in Christ Jesus our Lord. ~ Romans 6:15-23 NIV